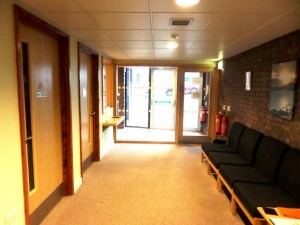 MODERN, INCLUSIVE, INTEGRATIVE, COUNSELLING
Here at Carrs Lane Counselling Centre, we endorse an attitude of diversity and openness that influences both our theoretical outlook and our clinical practice. We use an inclusive model of counselling which is generally known as Integrative Counselling. This brings together different elements of specific counselling theories. From its beginning in 1967, the counselling practice at Carrs Lane Counselling Centre has been, and continues to be, based on a person centred ethic. This means that counselling works through a relationship between a client and a counsellor, with the aim of the client becoming able to see his/her own potential for freedom, choices and change.
ACCEPTANCE, EQUALITY, HONESTY AND TRUST
This consequently includes ensuring that we consistently provide our clients with an ambience of acceptance, equality, honesty and trust. Additionally as respective members of the main UK governing bodies, all our counsellors are bound by a comprehensive code of ethics produced by each body, such as the Ethical Framework for Good Practice produced by the British Association for Counselling & Psychotherapy.
ENSURING QUALITY OF PRACTICE
At Carrs Lane Counselling Centre we ensure that all our counsellors routinely work in close association with a supervisor. We actively encourage our counsellors to attend our frequently held continuing professional development workshops.
IN ADDITION TO OUR TRADITIONAL ONE TO ONE COUNSELLING, OUR OTHER COUNSELLING SERVICE OPTIONS ARE:
RELATIONSHIPS COUNSELLING 
Here at Carrs Lane Counselling Centre we recognise the importance of having satisfying relationships and how they contribute to our personal well being and the overall quality of our lives. When difficulties are experienced within any of our various relationships it can be tremendously distressing and it can have a negative impact on many areas within our lives.  Sometimes we are able to work through these difficulties ourselves, yet there are other times when the situation fails to change at all or ends up repeating itself.
At such times you may decide to seek help from others but not quite know where to turn. Well, here at Carrs Lane Counselling Centre our relationships counselling is designed to assist with those difficulties that you may be encountering  in any of your relationships, whether this be a relationship with a Spouse, Sibling, Son, Daughter, Mother, Father, Friend, Work Colleague, Neighbour or any other personal relationship. Our relationship focused counselling is where you and the other person in the relationship attend together to mutually explore your relationship and the issues that surround it with the help and guidance of one of our trained relationship counsellors.
GROUP COUNSELLING 
For some, being in an small group environment with a number of individuals who have similar concerns, where mutual support can be received and offered may be a preferred option to one to one counselling where the attention is solely focused on you.  At Carrs Lane Counselling Centre we have recognised this fact and in response we have attempted  to expand your counselling options by  taking the initiative to  devise a small counselling group consisting of individuals who find themselves in a similar situation as you.  Our group counselling experience is designed to offer a growth promoting environment to anyone interested in participation.
When running, our counselling group is held at the Counselling Centre and runs for about 12 weeks  and usually consists of  6-8 individuals who meet once weekly at the same time each week for 1.5  hours. The group is an accepting and respectful space where there is no pressure and where you are free to have as much input as you wish. However, it must be noted that commitment to the purpose of the group in addition to regular attendance are prerequisites for any significant and lasting personal growth benefits to be experienced.   Why not give it a try….it may be just what you have been looking for!
SO HOW CAN WE HELP YOU AND YOUR PARTICULAR NEEDS?
After an initial assessment meeting with your counsellor, you may be offered 6 sessions, which last no longer than 50 minutes per session. Then a review will take place of whether you require further counselling. We may suggest that you try one of our other therapy options, such as relationships or group counselling.
We cater for a wide-range of issues such as: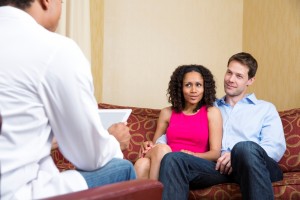 Bereavement
Depression
Loss
Mental, Verbal or Physical Abuse
Relationship Challenges
Anxiety and Panic Attacks
ADDITIONALLY