CARRS LANE COUNSELLING CENTRE LTD
BOARD OF TRUSTEES
The Board Of Trustees at Carrs Lane Counselling Centre, are all volunteers committed to supporting small charities, and are selected for their passion for the sector, the skills they are able to give to the charity, and their ability to take Carrs Lane Counselling Centre forward year on year, building on its successful mission to provide a high quality low cost counselling service to those in need. The Trustees meet once a month with the Counselling Centre Manager for two hours. The Trustees are also responsible for the production of an annual report to the Charity Commission on the activities and financial accounts of the Counselling Centre, which can be viewed by visiting the Charity Commissions website here.
The current membership of the Board Of Trustees are:
Rev. Caroline Homan (chair)
Anne Harris
Christine Tudor-Jones
Diana Cottingham
Elizabeth Cummings
John Horwood
Examples of Trustee profiles are given below:
Rev. CAROLINE HOMAN,  Chair Of Trustees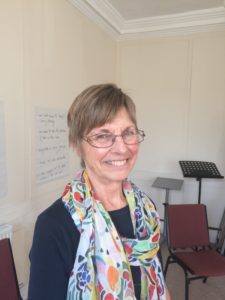 "I attend the church which set up the charity over fifty years ago and know it to be an out working of their mission to support the mental health of the people of Birmingham. Both as a teacher and as a minister, I knew of the excellent work that Carrs Lane Volunteer Counsellors can offer to people, no matter what their financial circumstance, who are struggling and I wanted to support this work in any way that I could. I am not a trained counsellor but have much experience in committee work and governance and so saw that the most useful thing that I could do was to be a Trustee rather than volunteer in other ways."
Qualifications:
M.A. with distinction in Ministry and Theology Bristol 2007; M.A. in Sociology, Education and Theology Sussex 1994; Post Graduate Certificate in Education Bristol 1973; B.A. IIii in Theology Dunelm 1972
Business Experience:
Budgets/planning/management:  Head Teacher, Stonar School Wiltshire (an independent school for girls aged 4 -18) 1997 – 2000 with overall responsibility for strategic planning and management of staff; Deputy Head Teacher, Sibford School Oxfordsire (an independent mixed school for children aged 7 – 18) 1994 – 1997 reporting to school governors and member of the School Senior Management Team
Charitable Sector Experience:
Long experience of working in independent schools all of which had charitable status; Chair of governors of Vale of Evesham Special School 2009-2011 (and governor of school from 2006); Teacher elected governor of Bennett Memorial Church of England Comprehensive 1988-1990; Volunteering through local charities in Birmingham since retirement in 2016; Volunteering in local churches from 1972
Professional/Career Background:
Secondary School teacher 1973- 2000; Lay worker in the Methodist Church 2001 – 2005; Ordained minister in the Methodist Church 2006 – present (in active ministry 2006 – 2016, in a voluntary capacity since retirement in 2016)
ANNE HARRIS,  Trustee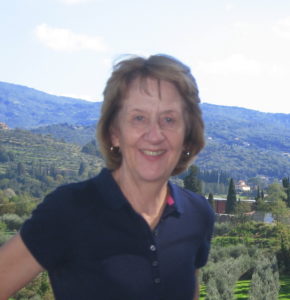 "My background is as a psychiatric social worker and a social services manager. I have been a volunteer supervisor at Carrs Lane Counselling Centre for more than 30 years and I have been involved in the management of the counselling centre for most of that time. I have a recent diploma in supervision from the Sherwood Institute, Nottingham."
CHRISTINE TUDOR-JONES,  Trustee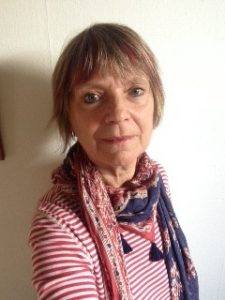 "I am a member of The Church at Carrs Lane and I was introduced to the work of the counselling centre when it celebrated its 50th anniversary recently. We learned about the history of the counselling service, about the kind of person-centred counselling they provide and about the clients they serve. I met some of the volunteer counsellors and trustees at this celebration and was hugely impressed by their professionalism and commitment. Later, when I heard CLCC were looking for another trustee, I decided this was something I wanted to be part of. I liked the ethos and felt there was an opportunity here to support an accessible service for people experiencing real challenges in their lives."
Qualifications:
BA English 1st (1976), PGCE in Primary teaching (1994), CELTA (Cambridge Certificate in English language teaching)(2000), DELTA (Cambridge Diploma in English language teaching)(2002) MA in ELT (2012)
Charitable sector experience
Administrative Officer, St Paul's Community Project (B'ham) (1983-4)
Safeguarding Officer, The Church at Carrs Lane (2016 to present)
Volunteer sales staff, Carrs Lane Fair Trade (2009 to present)
Chair, West Midlands Branch of National Association of Teachers of English and Community Languages to Adults (NATECLA) (2013 to present)
Professional/career background:
Currently teaching ESOL (English to Speakers of Other Languages) in Birmingham FE college: I have worked in this field for 19 years.
A teacher trainer in English language teaching since 2003.
Until recently, I was seconded as cross-college teaching and learning coach.
As a member of the training arm of NATECLA, I provide CPD workshops at national and local level.
DIANA COTTINGHAM, Trustee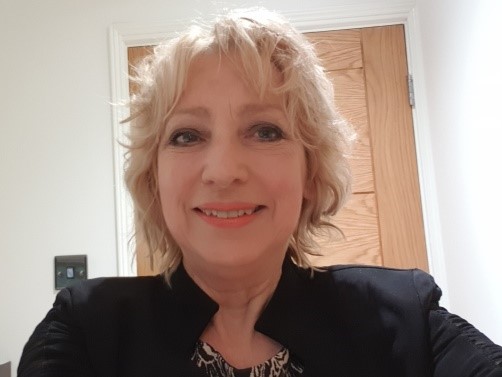 Work background
I have a varied working background which includes private sector, public sector and third sector.
Private sector experience was mainly administrative/secretarial roles some on a permanent basis and some on a temporary basis, experiencing many different working environments.  I have also experienced working within hospitality.   My public sector experience was in the NHS as a Training Officer for 7 years delivering mainly management training up to middle management level.  My first third sector experience was volunteering in my local Cancer Research Charity shop.  However, my main experience was working for over 10 years as a Scheme Manager with Home-Start, a charity that supports families with at least one child under 5. It was here that I gained knowledge and experience of running a third sector business, managing staff and volunteers, fundraising, budgeting, and child protection.
Qualifications/Training
Diploma in Training Management (now part qualification towards IPD), Advanced Diploma in Counselling, Advanced Dip in Cognitive Behavioural Practice for Person Centred Therapists, City & Guilds level 4 Working with Parents.
I have been a volunteer counsellor with Carrs Lane since 2017 and have great pride in volunteering for a highly professional and accredited organisation.  At the end of 2017 I was appointed as their part time fundraiser and carried out this role until April 2020.  I became a Trustee in October 2020 with the specific role of supporting our fundraising activities.
ELIZABETH CUMMINGS, Trustee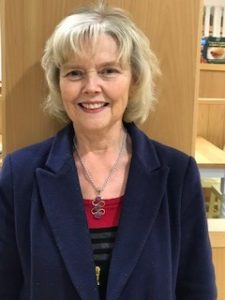 "I am a Trustee of the Church at Carrs Lane which founded the Counselling Centre. I completed the centre training course and volunteered in the Counselling Centre for two years in the 1970's whilst on child rearing leave from secondary school teaching and found the work both challenging and rewarding. I returned to teaching for thirty subsequent years . Just before retirement I studied for a counselling degree. I now volunteer as a counsellor and supervisor at a counselling agency in Worcester city."
Qualifications:
BA Hons Theol 1970 (University of Nottingham), Certificate in  Education 1971 (University of Oxford), MSc Education Management, 2000 (Manchester Metropolitan University, Foundation Degree in Integrative Counselling (Distinction) 2014, Certificate in Therapeutic Supervision Level 6, 2020, Mapleleaf Training Centre, Solihull.
Relevant Experience:
My roles as Assistant Head of Sixth Form and Head of Department in schools involved managing budgets, leading teams and responsibility for student and staff welfare. My committee work as a church trustee for eighteen years has involved evaluation of existing projects, decision making about future viability of a city centre church and development of SMART targets. My counselling and supervisory experience enables me to empathise with the demands placed upon CLCC's paid staff and volunteers and to offer a comparable yet different perspective on operating a charitable counselling organisation.
JOHN HORWOOD, Trustee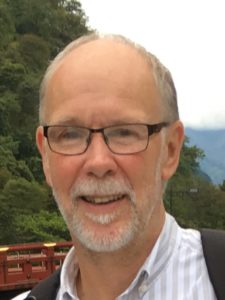 "I have spent the majority of my working life in senior technical roles in industry. I became a trustee of the Counselling Centre because I was aware of the huge under-provision of public resources in this area for those who are unable to afford private help. I believe that the Centre does great work and is a big asset for the people of Birmingham."
Professional/career background:
In work I have over 35 years experience in the Food Industry, the last 15 of these being at senior levels with international reach, latterly directing a team of 20 – 30 people located in three different countries and managing a total budget in excess of £7m.
I was a member of the Supervisory Board of a Quality Auditing Company for 5 years.
Charitable sector experience:
I have been a Volunteer Benefits Adviser at Citizens Advice for 7 years. During this time I have had many clients who are in the grip of depressive illness yet do not have access to adequate counselling. This role was instrumental in my wanting to become involved in the work of Carrs Lane Counselling.
I was a Foundation Governor of two local schools for a period of 6 years
I have been a long-term member of a National Adoptive Families Charity and served as the Chair for six years and Vice-Chair for a further three years. Under my leadership, the Charity stabilised its operations and refocused its objectives and approach.