As a Charitable organisation we rely on kind natured individuals who are in a position to either volunteer in various capacities at the centre or to support us financially. We cannot emphasise enough how such donations of time or money are critical in ensuring both our longevity and the all round quality of our service.
FIRSTLY, WHY CHOOSE TO BE A VOLUNTEER COUNSELLOR WITH US?
We offer free monthly group supervision. This is in addition to regular free specialist Continuing Professional Development workshops throughout the year. You have the opportunity to gain experience of a range of diverse issues  due to the multi-cultural nature of the West Midlands. Once counsellors have completed 400 counselling hours there are opportunities to receive further free in-house training. That could give volunteers an opportunity to move into the area of relationship counselling.
HOW CAN YOU BECOME A VOLUNTEER COUNSELLOR?
Each year we offer a limited number of student placements. Our popular in-house Counselling Certificate course is structured to cover a range of topics, reflecting our clients' issues and agency practices. After successful completion of the course and a probationary period students may be invited to become a full member of the Centre whereby they can take on clients, will receive free monthly group clinical supervision and be able to attend free Continuing Professional Development workshops. The current course fee is £300.00
If you wish to apply for a counselling placement commencing September, 2020, please check this page in May, 2020, when we will post details of how to apply.
ELIGIBILITY
All applicants should have completed or currently be undertaking, as a minimum, a counselling course at diploma (level 4) or above. We expect all our counsellors to be members of the British Association for Counselling and Psychotherapy (BACP) or a similar reputable professional organisation of equal standing. For those who fulfill the above criteria, we offer an Induction Training Course each year as described in the above section.
VOLUNTEERING IN OTHER CAPACITIES
We welcome those who are able to contribute to the continuing professional development of our counsellors through perhaps providing talks and/or presentations or demonstrations that go towards enhancing the knowledge base and practical skills of our counsellors. We also welcome suitably qualified and experienced individuals who are able to give their time for monthly supervision of our counsellors. Alternatively, if you are experienced in fundraising or have fundraising ideas please contact us.
VACANCIES
We currently have opportunities for:
Volunteer Group Clinical Supervisors, those who are already qualified or are seeking a Supervision Training Placement are welcome to apply. If you are interested please view the details of the job and how to apply by visiting the CharityJob website here. You can read more about our Supervision arrangements on this site here
.
CAN YOU SUPPORT US FINANCIALLY?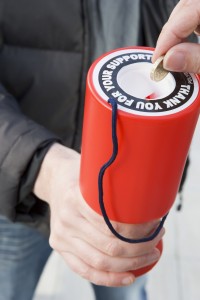 Our funds come from client contributions, and from trust and corporate giving. Can you make a donation, either regularly or one off? We appreciate all donations no matter how small.
If you would like further details or if can help in any way please let us know.
Please contact the Administrator by phone on 0121 643 6363 or email counselling@carrslane.co.uk
Charity number: 1102628
BAPC membership number: 100083